Friday, June 28, 2013 6:06
Well, I'll have to say that this serves the CIA right; did you know that the CIA had a plan to crush leaks? Fortunately, this draconian plan straight from the bowels of the 'Police State' has been leaked, certainly to the dissatisfaction of those who want want lies and crimes to remain hidden. Isn't it time that ALL the WALLS of SECRECY come crashing down? John F. Kennedy WARNED US about the dangers of secrecy and our current 'police state' is the result of us ignoring his warnings. JFK DIED trying to warn Americans about the CIA and the PLANNED DESTRUCTION of America!!! Who are we to believe, JFK (in the video below) or the CIA CRIMINALS who killed him? FASCISM IN AMERICA MUST BE DESTROYED!!!!! This story reprinted in its entirety with permission from Common Dreams.: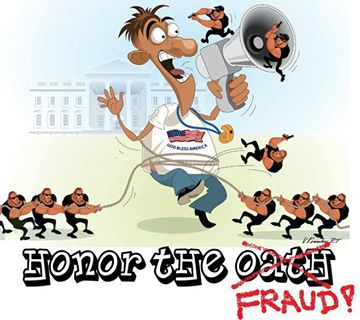 A CIA memo detailing the agency's plans to crush leaks has itself been leaked.
The Associated Press reported Wednesday evening that it had "obtained" a memo written by CIA director John Brennan—a man tied to leaks of his own—describing a new campaign to keep CIA officials from leaking information to the media.
The campaign is called "Honor the Oath," the news agency reports, and aims to "reinforce [the CIA's] corporate culture of secrecy."
As Firedoglake's DSWright notes:
For generations people have been saying that the CIA, mostly run by the elite and children of the elite, were gangsters for corporate capitalism. Now we know they view themselves more in a business context as well.
AP reports that the campaign was created as a result of a review of the agency's security initiated by former CIA director David Petraeus last summer following a series of leaks.
_______________________
This work is licensed under a Creative Commons Attribution-Share Alike 3.0 License