by Andrew Kreig of Justice Integrity Project
15 Mar 2019 06:15 PM PDT
A federal judge on Thursday scheduled for Nov. 5 Roger Stone's trial on charges that he tried to learn about stolen Democratic Party emails in 2016 at the direction of a senior but unnamed Trump campaign official and then illegally tried to keep those actions secret.
U.S. District Judge Amy Berman Jackson, presiding in Washington, DC, focused heavily on scheduling issues and refrained from sanctions for Stone's most recent alleged violation of her pre-trial gag order -- his republication of a book that sharply criticizes Special Counsel
Robert
S.
Mueller III (shown at right) and his probe of alleged Russian interference in the 2016 election.
The focus on planning for a trial expected to take two weeks and on the media clamor that Stone has generated tends to obscure the still-myserious drama at the core of the case:
Democratic Party secrets, some of them embarrassing and otherwise deeply harmful to the 2016 campaign, were systematically released, thereby benefiting the campaigns of Trump and other Republicans.
Stone, who once seemed to brag about that process, has recently been portaying himself as a victim.
"I now find myself on Crooked Special Prosecutor
Robert
Mueller's hit list because I've advised Donald Trump for the past forty years," Stone wrote in the book's introduction. "Clearly, I was targeted for strictly political reasons."
Mueller is a Republican career prosecutor who was nominated to become FBI Director in 2001 by Republican President Bush and to become
special counsel by Trump. For those reasons, his defenders reject claims that the probe is partisan or otherwise unfairly anti-Trump.
The Justice Integrity Project attended the hearing. We observed that Stone, 66 (shown in a screenshot from TV interview), arrived shortly before the scheduled 9:30 a.m. hearing time and did not start through the security process until 9:34 a.m. The judge made no comment about the delay in the hearing's beginning.
The status hearing to plan pretrial issues occurred a day after the judge had sentenced 2016 Trump Campaign Manager
Paul
Manafort, Stone's former GOP lobbying partner during the 1980s, to a 7 1/2-year prison term for fraud, failing to register as a foreign agent, and obstruction of justice.
Manafort's term included 47 months of a concurrent sentence imposed by a Virginia federal court judge for Manafort's massive tax and bank fraud schemes extending for the most part from 2006 to 2016. Some criminal conduct occurred in 2017 and 2018.
On Feb. 21, Jackson forbade Stone, President Trump's longtime friend and advisor, from publicly discussing his pending case after she told him that she did not believe his explanation of why he broadcast on the social media channel Instagram a photo of her with "crosshairs" next to her head.
Stone distributed the photo (shown at right) along with text implying that his judge was politically biased. The text also denounced Mueller's probe, which had resulted in Stone's indictment in January on seven felony charges relating to WikiLeaks' release of emails stolen in 2016 from the Democratic Party.
Last month, Stone received a stern warning and a tightened gag order from the judge after he apologized for the Instagram message, removed it from public view and said that he had not focused on the symbol at top left in the photo, which Stone characterized as a "Celtic cross" -- and not a symbol for a rifle's crosshairs.
Some commentators had predicted that the judge would increase restrictions on Stone Thursday and perhaps jail him pretrial for not informing the court that his book publisher, Skyhorse, was reissuing in paperback one of his books under the new title
The Myth of Russian Collusion
, accompanied by a new introduction.
Jackson repeated her earlier warning about the need to restrict comments to court filings in order to preserve the right to an unbiased jury. Stone and his allies have sought to portray him, like Trump, as a victim in the proceeding.
"There is no question that the order prohibited and continues to prohibit the defendant from making any public statements, using any medium, concerning the investigation," the judge wrote Stone last week after revelation of the book's availability.
Mountain of Evidence
Stone pleaded not guilty to the charges. He is free on bail following his arrest in January during a predawn raid on his home in Florida.
On Thursday in court, the judge, 64, shown in a file photo, set the trial date in November because the case involves so much seized evidence that the defense must study.
Prosecutors said in court that they have turned over nine terabytes of data to the defense team so far.
"We could pile it as high as the Washington monument twice," said Stone's attorney,
Robert
Buschel.
Jackson said that she has not formally ruled on whether Stone broke his gag order.
Jeannie Rhee, a prosecutor on the Mueller team, said that Stone's book has been available online since Feb. 19 and that Stone's publisher notified him and a member of his defense team that most of between 13,000 to 14,000 copies of his book had been shipped to stores last month, but the copies had "not been selling particularly well so far."
Rhee said that the emails seem to contradict Stone's claim that he did not communicate with his publisher after the gag order and could not remember when the books became available.
"I don't intend to dwell on it this morning," the judge said of the gag order. "I really have not had the opportunity . . . to study the exhibits in any detail so I will continue to review them and decide if I have any questions."
The Bigger Picture
The charges against Stone are part of a broader investigation into how internal emails were stolen from the Democratic National Committee, the Democratic Congressional Campaign Committee and Hillary Clinton's Campaign Chairman John Podesta in 2016 -- and then released in batches
by WikiLeaks, thereby causing major disruptions to Democrats' efforts to craft effective campaign messages prior to that year's elections.
Stone, his onetime friend and fellow Trump supporter Jerome Corsi, an author and pundit, and Trump are among those who made statements predicting or encouraging release of Democratic documents.
Previous indictments in the case have alleged that Russian intelligence operatives hacked the documents, a claim disputed by some Trump supporters or security experts.
But leading U.S. government agencies have asserted that Russian intelligence compromised electronic communications, a chronology further examined by such 2018 books as
Russian Roulette
by Michael Isakoff and David Corn and
House of Trump, House of Putin
by
Craig
Unger.
The charges against Stone are narrowly drawn and leave for another day a narrative in public of how precisely documents from Democratic campaigners found their way to the public via WikiLeaks, a transparency organization founded by the Australian Julian Assange.
Ecuador's embassy in London has housed Assange for years after he obtained political asylum. Sweden had mounted a remarkable effort in cooperation with the United Kingdom to re-question him regarding claims of sexual misbehavior from two Swedish women who separately invited Assange to sleep with them while he visited their country in 2010 to give a speech. Assange has denied wrongdoing and no charges were ever filed.
Our project has written extensively beginning in December 2010 about Swedish claims against Assange. We reached the conclusion that the case smacked of a political intrigue to frame him for the purpose of shutting down WikiLeaks.
We have reached no decisive conclusion in the current probe because much of the evidence is still missing or sharply contested, as we noted during an hour-long radio interview about WikiLeaks on March 15. The show was
The Whistleblower Newsroom
, hosted by commentators Kristina Borjesson and Celia Farber, on the Progressive Radio Network.
Sweden has dropped its investigation, in part because of expirations of relevant statutes of limitations and in part because of the costs and public pressure.
Regarding the current probe, Assange has said he was acting legally as a journalist in publishing the Democrats' private materials. Court records inadvertently revealed that U.S. authorities have obtained a sealed indictment against him in Virginia's federal court for unknown charges.
Whistleblower Chelsea Manning this month has been ordered imprisoned for refusing to cooperate in a grand jury investigation of WikiLeaks, which published a vast array of documents regarding U.S. military conduct and misconduct that Manning had hacked and delivered to WikiLeaks as an act of conscience.
UK authorities, however, say that they will seize Assange whenever he leaves Ecuador's embassy, thereby presumably subjecting him to extradition to the United States.
Other witnesses in the case include Corsi and New York radio host Randy Credico, each of whom has accused Stone of threatening them if their comments did not support Stone's version of events regarding WikiLeaks.
Related News Coverage
March
March 14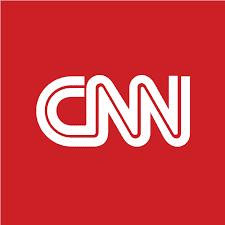 CNN,
Judge sets November 5 trial date for Roger Stone
, Katelyn Polantz, Sara Murray and Marsh, March 14, 2019. Roger Stone will go to trial in early November in Washington on charges that he lied about his efforts to secretly contact WikiLeaks in 2016, a federal judge decided Thursday. The longtime Donald Trump adviser's trial is now scheduled to start November 5 and is likely to last about two weeks, said Judge Amy Berman Jackson of the US District Court in DC.
Roger Stone's lawyers seek to move past judge's gag order concerns. But a question of whether Stone broke his gag order -- with the 2019 release of his book about the 2016 election in which he attacked the Mueller investigation -- has hung over his recent proceedings.
Washington Post,
Roger Stone trial set for Nov. 5 as judge weighs whether his book violated gag order
, Spencer S. Hsu, March 14, 2019. A federal judge set a Nov. 5 trial date for Roger Stone on charges of lying to Congress and obstructing justice in a Thursday hearing where she also postponed any decision of whether a new book by the longtime GOP operative and Trump confidant violated a gag order in his case.
On Monday, Stone's attorneys, led by Bruce S. Rogow of Fort Lauderdale, Fla., denied using the filing to spike interest in the book, which had been available online since Feb. 19, before the gag order, they noted.
Washington Post,
Next judge to sentence Manafort has already been thrust onto national stag
e, Spencer S. Hsu​, March 10, 2019 (print ed.). The next
federal judge to sentence former Trump campaign chairman
Paul
Manafort has already been thrust onto the national stage during the year-long run of special counsel cases.
Manafort is shown as campaign manager in a 2016 file photo.
U.S. District Judge Amy Berman Jackson, set to decide Wednesday whether she will add prison time for Manafort, is the same judge who was recently in the spotlight for the Roger Stone case (by being prosecuted by Special Counsel
Robert
Mueller's team).
She comes primed for her role by three decades as an attorney and judge dissecting sensitive political corruption and white-collar criminal cases in the nation's capital.
The Baltimore-born daughter of a U.S. Army-trained physician, Jackson, 64, earned bachelor's and law degrees from Harvard University. She prosecuted violent and sex crimes at the U.S. attorney's office in the District for six years, then in 1986 joined a law firm that became part of Venable.
March 4
TPM,
Roger Stone's Request About His Book That Ticked Off His Judge
, Tierney Sneed, March 4, 2019. Roger Stone wants to know if a book he wrote, which has recently been retitled
The Myth of Russian Collusion
, will get him in trouble under the gag order in his case, a court filing posted Monday revealed.
The filing is the redacted version of a request Stone previously made under seal in his case, in which he asked U.S. District Judge Amy Berman Jackson how the book, which was re-published under the new title last month, squares with the gag order she imposed in the case.
In a new introduction to the book, Stone suggested that special counsel
Robert
Mueller was going to "frame" him on "bogus" charges in order to "silence me or induce me to testify against the president." He also accuses the Obama administration of spying on and infiltrating the Trump campaign and then fabricating the "Russian collusion myth" to distract from their own misdeeds.
The judge has already signaled her annoyance at Stone for not raising this issue sooner. On Friday, while the original request was still under seal, she issued an order demanding that he explain why he didn't bring the book to her attention at the hearing where she imposed the gag order banning him from commenting on his case or on special counsel
Robert
Mueller's investigation more broadly.
According Stone's filing, the book was re-released on Feb. 19, after Stone had the month prior apparently submitted an updated introduction to be included in the new edition. Mentions of the introduction appear to be redacted in Stone's filing. However, prosecutors on Monday filed their own notice that said an "updated Introduction" was what was referenced in Stone's request.
When Berman Jackson announced the gag order she went through several examples of public commentary Stone would no longer be allowed make, carving out exceptions only for the promotion of his legal defense fund and for declarations of his innocence.
Minutes after the Stone filing was posted publicly to the docket Monday, prosecutors filed a notice of their own that included under seal screenshots of an online preview of the book that include the updated introduction.
The prosecutors also filed under seal a screenshot from an image posted to Roger Stone's Instagram account (and later taken down) with his photo under the banner "who framed Roger Stone." The image is shown above at right.
February
Feb. 28
Law & Crime,
'A Criminal Proceeding Is Not a Free for All': Stone Judge Tells Corsi and Klayman to Take a Hike
, Matt Naham, Feb. 28, 2019. The judge in Roger Stone's case has told right-wing author Jerome Corsi and his attorney Larry Klayman that "a criminal proceeding is not a free for all." These were Judge Amy Berman Jackson's words in a Thursday minute order telling Corsi and Klayman that granting them leave to file an amicus brief did not mean permission to "inform the Court of facts that he wished to bring to the Court's attention on an ongoing basis."
Corsi publicly claimed as recently as Wednesday that Stone "through these or other means, continued to harass and threaten me and my family to try to intimidate and coerce me not to tell the truth if I am called by the Special Counsel at his criminal trial."
Corsi claimed he spotted two unidentified individuals "lingering" in front of his and his stepson's house "for no apparent reason." He claimed it was as if "they were watching us and threatening us." They also attempted to get the judge to look into this.
On Thursday, Judge Jackson (left) told Corsi and Klayman they have no business bothering her with this, and they should take all this stuff to prosecutors if it's "legitimate."
Feb. 22
Justice Integrity Project,
Judge Tightens Stone Gag Order After His 'Crosshairs' Threat
, Andrew Kreig, Feb. 22, 2019. A federal judge on Thursday forbade former Trump advisor Roger Stone from publicly discussing his pending obstruction of justice case after she told him that she did not believe his explanation of why he broadcast on Monday a photo of her with "crosshairs" next to her head.
Stone, a longtime GOP political operative, used the social media channel Instagram to distribute the photo (show at right) along with text implying that his judge was politically biased and denouncing Special Prosecutor
Robert
Mueller's probe, which had resulted in Stone's indictment on seven felony charges in January.
Presiding in a courthouse in downtown Washington, DC, U.S. District Judge Amy Berman Jackson told Stone that she was giving him one last chance to comply with her obligation on federal bail law to protect public safety and fair trial rights. She warned that she would jail him pre-trial if he violates again the conditions of his release on a $250,000 bond.
Berman's ruling came during a tense hearing in front of a packed courtroom that included Stone's wife, Nydia, and daughter, Adria, both residents of Florida.
Afterward, two strong supporters of Stone and Trump in attendance privately described to this reporter their sense that the judge's ruling was fair — and that he was very fortunate to escape bond revocation given the overall circumstances, including the judge's expressed disbelief at some of Stone's explanations for his behavior.
Washington Post,
Judge bars Roger Stone from speaking about criminal case
, Rachel Weiner and Manuel Roig-Franzia, Feb. 22, 2019 (print edition). A federal judge on Thursday ordered that longtime Republican operative and Trump confidant Roger Stone may not speak publicly about the investigation or case against him.
"I'm not giving you another chance," Jackson told Stone (shown with the cover his book on Trump). "I have serious doubts whether you've learned any lesson at all."
If he violates the order in any way, Jackson warned that she would order him to jail.
The judge, who sounded flabbergasted by Stone's explanations, rejected his claim that the image was not meant to be threatening.
"Roger Stone knows full well the power of words and the power of symbols. "There is nothing ambiguous about crosshairs," she said. "If the judge's appearance alone was important to convey some message . . . a perfectly neutral photograph can be found on the court's website."
Feb. 20
Wayne Madsen Report (WMR),
Commentary: Stone's threatening federal judge no laughing matter
, Wayne Madsen,. Feb. 20, 2019 (
subscription required; excerpted with permission
). Longtime Donald Trump adviser and political dirty trickster Roger Stone may have finally pulled off his last stunt.
Feb. 18
Stone Puts His Judge In 'Crosshairs'
Raw Story,
Roger Stone lashes out at federal judge with threatening picture of her next to crosshairs
, Eric W. Dolan, Feb. 18, 2019. Trump's longtime confidant Roger Stone (shown in a file photo) on Monday attacked the federal judge presiding over his criminal case in the special counsel's Russia probe. In an Instagram post, Stone lashed out at U.S. District Judge Amy Berman Jackson (shown at right).
"Through legal trickery Deep State hitman
Robert
Mueller has guaranteed that my upcoming show trial is before Judge Amy Berman Jackson, an Obama appointed Judge who dismissed the Benghazi charges again Hillary Clinton [sic] and incarcerated
Paul
Manafort prior to his conviction for any crime," he wrote. Stone then asked for donations.
The Guardian's Jon Swaine noted that the picture Stone posted on Instagram (shown at right) placed crosshairs next to Jackson's head.
Last week, Jackson prohibited Stone from commenting on the case near the Washington, D.C., courthouse. But he remains otherwise free to discuss his situation. However, Jackson has warned that she could amend the limited gag order in the future if necessary.
"This is completely out of bounds. The cross hairs will likely lead prosecutors to ask for revocation of his pre-trial release. At best, this is a cheap stunt designed to get the judge to recuse, at worst, an outright threat," former U.S. attorney Joyce Vance said.
Feb. 16
Guardian,
Roger Stone: Mueller Discloses Evidence Trump Adviser Communicated With WikiLeak
s, Feb. 16, 2019.
Stone says evidence is 'innocuous Twitter direct messages' that prove 'absolutely nothing.'
The US special counsel,
Robert
Mueller, disclosed for the first time on Friday that his office has evidence of communications between Roger Stone and WikiLeaks related to the release of hacked Democratic party emails.
In a court filing on Friday, Mueller's office said it had gathered that evidence in a separate inquiry into Russian intelligence officers who were charged by Mueller with hacking the emails during the 2016 US presidential campaign and staging their release.
In an email criticising media coverage of Mueller's filing on Friday, Stone, a longtime associate of Donald Trump, said the evidence was "innocuous Twitter direct messages" that have already been disclosed to the House Intelligence Committee and "prove absolutely nothing".
Also on Friday, a federal judge placed some limits on what Stone and his lawyers can say publicly about his criminal case brought by the special counsel in the Russia investigation.
Stone was indicted last month for lying to Congress about his communications with others about the hacked emails. Mueller did not say at the time that he had evidence of communications with WikiLeaks. Stone, an ally of Trump for 40 years, has pleaded not guilty to the charges.
Stone has previously acknowledged brief exchanges with WikiLeaks and Guccifer 2.0 but maintains he never had advance knowledge about the release of hacked emails.
But Friday marked the first time Mueller indicated he had obtained related evidence, although it remained unclear if the evidence is more substantial than what is publicly known.
Feb. 1
Washington Post,
Judge in Roger Stone case warns she might impose gag order
, Spencer S. Hsu,
Paul
Duggan and Matt Zapotosky, Feb. 1, 2019. The federal judge overseeing the criminal case against longtime Trump friend Roger Stone said Friday she is considering whether to impose a gag order after Stone went on a week-long media blitz to discuss the allegations against him.
U.S. District Judge Amy Berman Jackson, left, told prosecutors and Stone's attorneys to file any opposition to such a directive by next Friday. Stone, a political operative who relishes media attention, has said he worries about a possible gag order because his career is in speaking and writing.
Jackson's comment came as Stone returned to federal court in Washington on Friday for a scheduling hearing after pleading not guilty this week to charges in special counsel
Robert
S. Mueller III's investigation of Russian interference in the 2016 U.S. election.
The judge said that Stone might have been justified in making his position clear after his arrest but added that she needed to ensure he received a fair trial.
"This is a criminal proceeding, not a public-relations campaign," Jackson said, threatening to cut off public comments by parties and attorneys about the case. "I believe it's better for counsel and parties to do their talking in pleadings, not on courthouse steps, not on the talk show circuit."
January
Jan. 31
RightWingWatch,
Jerome Corsi and Larry Klayman Threaten to Sue Gateway Pundit,
Jared Holt, Jan. 31, 2019. Jerome Corsi (shown above in a recent screenshot) and one of his lawyers are waging threats to sue against The Gateway Pundit, an outlet that has been overwhelmingly supportive of Corsi before he began singing to Special Counsel
Robert
Mueller's investigators in the Justice Department probe of Russian interference in the 2016 election. Corsi admits that he corroborated evidence that the Mueller team had involving the interactions he had with Trump campaign adviser Roger Stone, who was arraigned on Tuesday, with regard to the WikiLeaks dumps of emails hacked from the Clinton campaign by Russian intelligence operatives.
Larry Klayman, the estranged founder of Judicial Watch who is representing Corsi as he processes through Mueller's probe, appeared on NewsmaxTV yesterday with host John Cardillo to spar with Gateway Pundit contributor Cassandra Fairbanks, who had taken to Twitter the day before to call Corsi "a deranged old man," and to criticize Mueller for taking information from him. Corsi is also represented by New Jersey attorney David Gray.
Jan. 29
Daily Beast,
How the Proud Boys Became Roger Stone's Personal Army
, Kelly Weill, Jan. 29, 2019. The dirty trickster started his initiation last year. Now the 'Western chauvinist' group has his back against Mueller and the media. When Roger Stone waived his Nixonian salute on the steps of a federal courthouse in Florida last week following his arrest on the orders of
Robert
Mueller, he was joined by some unusual supporters: the Proud Boys.
On Tuesday, Stone was arraigned in a Washington, D.C. courthouse on charges he lied about dealings with WikiLeaks and the Trump campaign in 2016. Stone has spent the past two years as the most outlandish character in the Trump-Russia saga, with his colorful quotes and flamboyant wardrobe. At the same time, he's grown tighter with the violent ultra-nationalist group, hiring them as security and participating in the group's videos—even repeating its slogan.
With Trumpworld distancing itself from Stone, it was up to Proud Boys leader Enrique Tarrio to defend him.
"This whole investigation started with the Russia collusion thing. These charges today are just obstruction, nothing to do with that… I believe nothing's gonna come of it. I believe some of it is manufactured," Tarrio told The Daily Beast in Florida on Friday.
On Tuesday morning in D.C., a handful of Proud Boys gathered outside, holding signs "Roger Stone did nothing wrong" and promoting InfoWars. The Proud Boys got in arguments with Stone hecklers and were separated by police.
The Proud Boys are a neo-fascist group that glorifies violence against opponents, particularly on the left. Designated a hate group by the Southern Poverty Law Center, the group and its members have been involved in a series of bloody brawls across the country over the past three years, leading to the recent departure of founder Gavin McInnes.
Washington Post,
Who's been charged in Mueller-linked probes, and why
, Julie Vitkovskaya, Samuel Granados, Kevin Uhrmacher and Aaron Williams, Updated, Jan. 29, 2019 (Graphic). Thirty-five people, including 26 Russian nationals, have been charged by special counsel
Robert
S. Mueller III in the ongoing probe of possible Russian influence in the 2016 presidential election and in other related cases. Here's what we know about the charges and who is involved.
Jan. 26
Longtime Trump friend and advisor Roger J. Stone (shown on a file photo screengrab from a 2015 CNN interview)

New York Times,
Roger Stone, a Trump Confidant, Is Defiant Even Under Indictment
, Annie Karni and Maggie Haberman, Jan. 26, 2019 (print edition). Mr. Stone, who was indicted on Friday, has tried to write himself into history since he worked on the re-election campaign of President Richard M. Nixon, whose face is tattooed between his shoulder blades.
Washington Post,
Mueller charges Stone, striking deep inside Trump's inner circle
, Devlin Barrett, Rosalind S. Helderman, Lori Rozsa and Manuel Roig-Franzia, Jan. 26, 2019 (print edition). The indictment of Roger Stone, a longtime friend of President Trump, goes further than the special counsel ever has toward answering the core question of his probe: Did Trump or those close to him try to conspire with the Kremlin?
In charging Stone, Mueller (right) has struck deep inside Trump's inner circle. The indictment charges that Stone, a seasoned Republican political operative, sought to gather information about hacked Democratic Party emails at the direction of an unidentified senior Trump campaign official and engaged in extensive efforts to keep secret the details of those actions.
The 24-page document goes further than Mueller ever has toward answering the core question of his probe: Did Trump or those close to him try to conspire with the Kremlin? The indictment notes that before Stone's alleged actions in the summer of 2016, the Democratic National Committee announced it had been hacked by Russian government operatives,
implying that Stone must have known that.
It does not allege Stone conspired with anyone but suggests his mission was to find out how the stolen material would be made public — something that, on its own, would not necessarily constitute a crime.
Indicting Stone caps one of the special counsel's longest pursuits since his appointment in May 2017, but it remains uncertain whether Mueller is nearing the end of his investigation.

New York Times,
Opinion: Mueller's Real Target in the Roger Stone Indictment
, Julian Sanchez (senior fellow at the Cato Institute), Jan. 26, 2019.
It was probably not Stone himself, but rather his electronic devices.
For many, Friday's arrest of Roger Stone, the veteran political trickster and longtime adviser to Donald Trump, was a sign that the special counsel investigation into Russian electoral interference is entering its final phase. Yet there were also several indications that the probe may not be as near its conclusion as many observers assume — and that the true target of Friday's F.B.I. actions was not Mr. Stone himself, but his electronic devices.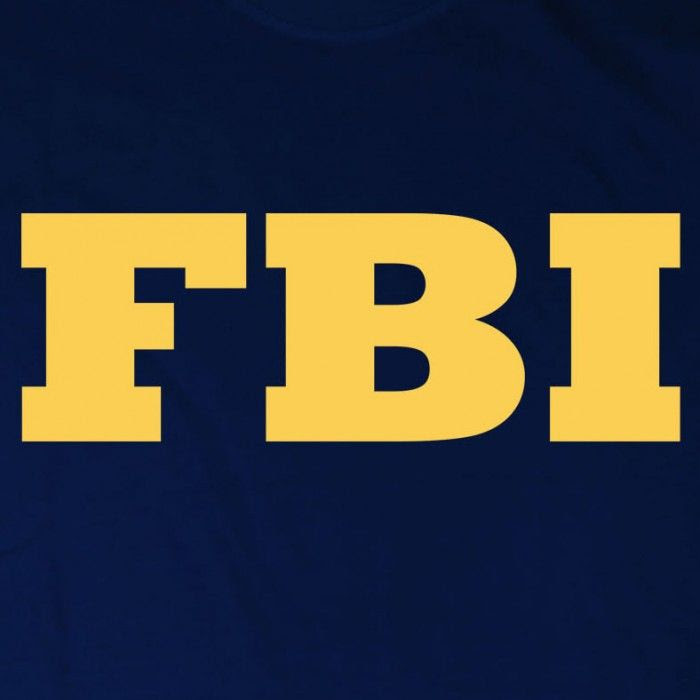 Mr. Stone's early-morning arrest at his Florida home unsurprisingly dominated coverage, but reports also noted that federal agents were "seen carting hard drives and other evidence from Mr. Stone's apartment in Harlem, and his recording studio in South Florida was also raided." The F.B.I., in other words, was executing search warrants, not just arrest warrants.
The indictment itself — which charges Mr. Stone with witness tampering, obstruction of justice and false statements to Congress — takes little imagination to translate into a search warrant application, and also hints at what
Robert
Mueller might be looking for. In describing the lies it alleges Mr. Stone told a House committee, the document places great emphasis on Mr. Stone's denial that he had any written communications with two associates — associates with whom he had, in fact, regularly exchanged emails and text messages. That's precisely the sort of behavior one might focus on in seeking to convince a recalcitrant judge that an investigative target could not be trusted to turn over documents in response to a subpoena, requiring the more intrusive step of seizing Mr. Stone's devices directly.
Though it's not directly relevant to his alleged false statements, the special counsel is taking pains to establish that Mr. Stone made a habit of moving sensitive conversations to encrypted messaging platforms like WhatsApp — meaning that, unlike ordinary emails, the messages could not be obtained directly from the service provider.
The clear implication is that any truly incriminating communications would have been conducted in encrypted form — and thus could be obtained only directly from Mr. Stone's own phones and laptops. And while Mr. Stone likely has limited value as a cooperating witness — it's hard to put someone on the stand after charging them with lying to obstruct justice — the charges against him provide leverage in the event his cooperation is needed to unlock those devices by supplying a cryptographic passphrase.
Jan. 25
Washington Post,
Longtime Trump adviser Roger Stone indicted in Mueller probe
, Rosalind S. Helderman, Devlin Barrett and John Wagner, Jan. 25, 2019. Stone — who faces five counts of false statements along with other charges — has acknowledged exchanging messages with Guccifer 2.0, a Twitter persona that intelligence officials say was a front operated by the Russian military officers.
Read the indictment
.
Washington Post,
Roger Stone says he won't testify against Trump after indictment
, Devlin Barrett, Rosalind S. Helderman, John Wagner and Manuel Roig-Franzia​, Jan. 25, 2019. Stone, a longtime adviser to President Trump, said he has been falsely accused by special counsel
Robert
S. Mueller III. Stone (shown above in a file photo) faces charges that he lied and tried to tamper with a witness to hide efforts to learn about releases of Democrats' hacked emails during the 2016 campaign.
Speaking before a raucous crowd outside the courthouse, Stone vowed to fight the case.
"I will plead not guilty to these charges. I will defeat them in court," he said. Some in the crowd jeered and chanted "lock him up." Others shouted support for Stone.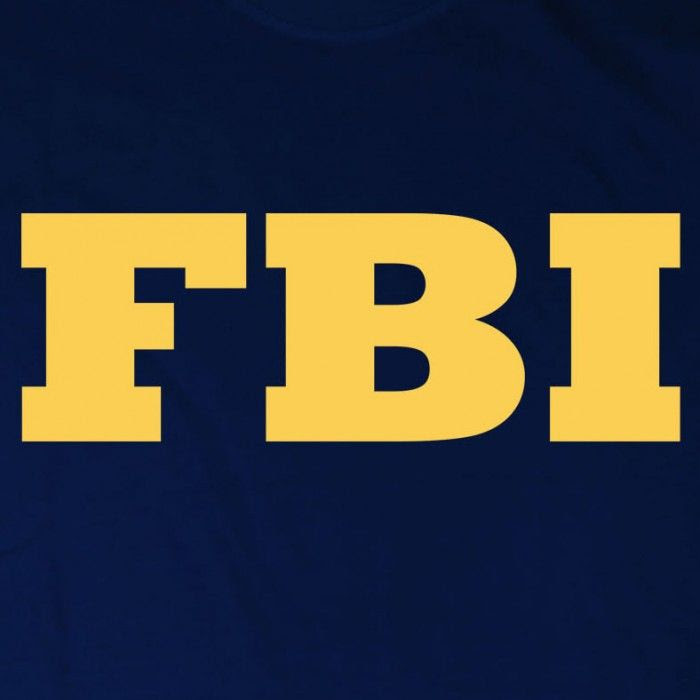 "There is no circumstance whatsoever under which I will bear false witness against the president nor will I make up lies to ease the pressure on myself. I look forward to being fully and completely vindicated," Stone said. "I will not testify against the president because I would have to bear false witness."
With Stone's indictment, special counsel
Robert
S. Mueller III has struck deep inside Trump's inner circle, charging a long-standing friend of the president. The court filing charges Stone sought to gather information about hacked emails at the direction of an unidentified senior Trump campaign official, and then engaged in extensive efforts to keep secret the details of those efforts.
Washington Post,
Opinion: John Podesta: It might now be Roger Stone's time in the barrel
, John Podesta (shown above with Hillary Clinton), Jan. 25, 2019.
John Podesta, the chair of Hillary Clinton's 2016 presidential campaign, served as counselor to President Barack Obama and chief of staff to President Bill Clinton.
Stone's connection with and boasting about WikiLeaks during the campaign has always been fishy. But thanks to special counsel
Robert
S. Mueller III's investigation, the truth is finally coming out. Friday's indictment alleges that a senior campaign official "was directed" (and by whom?) to contact Stone about the WikiLeaks releases even after it was widely reported that they were a Russian hacking operation.
The accusations against Stone are serious. He faces a seven-count indictment: five counts of false statements, one count of obstruction and one count of witness tampering. The details of the indictment are devastating and, characteristically of Stone, quite colorful. According to the filing, Stone emailed a confederate labeled "Person 2" (identified by the media as radio host Randy Credico) to dissuade him from testifying truthfully about WikiLeaks before the House Intelligence Committee: "You are a rat. A stoolie. You backstab your friends-run your mouth my lawyers are dying Rip you to shreds" and "I am so ready. Let's get it on. Prepare to die [expletive]." Stone instructs Person 2 to do a "Frank Pentangeli" — a character from "The Godfather Part II" who famously lies to congressional investigators — and, my nostalgic favorite, Stone paraphrases a quote from President Richard M. Nixon during the Watergate coverup: "Stonewall it. Plead the Fifth. Anything to save the plan."
To anyone keeping abreast of the unfolding events in the Mueller investigation, this level of sleaze is not at all surprising. The walls have been closing in for some time. As a key member of Trump's inner circle, Stone and his course of conduct during the campaign and after have exemplified a culture of cronyism and corruption that ignored all ethical standards and rewarded fabrication over the hard truth of reality.
Related stories:
Washington Post,
Witness in special counsel probe, former Stone associate, collected payments from Infowars through job Stone arranged
, Manuel Roig-Franzia and Rosilind S. Helderman, Jan. 25, 2019 (print edition).
Dr. Jerome Corsi, author and longtime right-wing pundit, shown in a file photo. Corsi also identified himself as "Person 1" in the grand jury indictment of Stone.
Washington Post,
Analysis: 4 takeaways from the indictment
, Aaron Blake,Jan. 25, 2019. In many ways, this feels like another "speaking indictment" from the special counsel. There's a hint that something more could come. As he has in past indictments, Mueller isn't showing us too much here. But spending so much time detailing the campaign's interest in WikiLeaks — which speaks to Stone's alleged lies but probably isn't entirely necessary — does seem conspicuous. Remember that Mueller routinely includes stuff like this that comes up later — most notably with Konstantin Kilimnik's ties to Russian intelligence and Michael Cohen's plea to lying about Trump Tower Moscow.
Alex Jones Show,
Opinion: Exclusive update on the arrest of Roger Stone
, Alex Jones, Jan. 25, 2019. The FBI conducted a dramatic pre-dawn raid on former Trump campaign advisor and War Room host Roger Stone. CNN admitted that they were waiting outside Stone's house before the arrest due to "reporter's instinct." In his first statement since the arrest, Stone asserts that the indictment against him contains no evidence of Russian collusion and that special counsel
Robert
Mueller now has more power than President Trump.
• Washington Examiner,
Jerome Corsi confirms he is 'Person 1' in Roger Stone indictment, predicts he won't be charged
, Kelly Cohen, Jan. 25, 2019. Conservative political commentator Jerome Corsi confirmed Friday that he is "Person 1" cited in the indictment of Roger Stone and predicted that he won't face charges. Stone, an ally of President Trump, was arrested and indicted on Friday as part of special counsel
Robert
Mueller's investigation. The indictment outlines several communications between between Stone and "Person 1" and "Person 2" about WikiLeaks' plans to release stolen emails from the Democratic Party during the 2016 presidential election.
"Dr. Corsi has reviewed the indictment of Roger Stone which references him as Person 1. Importantly, the Stone Indictment does not accuse Dr. Corsi of any wrongdoing and indeed this is the case. Dr. Corsi has fully cooperated with the Special Counsel and his prosecutors and testified truthfully to the grand jury, as well as during interviews with them," Corsi said through his legal counsel, Larry Klayman and David Gray. In November, Corsi said he was rejecting a deal offered by Mueller to plead guilty to one count of perjury because he said he did not purposely lie to investigators.